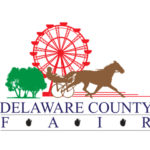 General Summer Event Intern
General Information
Education Requirements: Prefer sophomore or higher in college
Reports to: Assistant Fair Manager Classification: Full time temporary
Department: Administrative
Job Purpose: A Multifaceted job encompassing many different activities as we prepare for the Delaware County Fair. Including but not limited to: Develop and execute a social media plan for the fairgrounds year-round with specific emphasis on the eight days of the Delaware County Fair. Assists the fair manager and the assistant fair manager with specific projects. Provides administrative and clerical support to others in the office to maintain an efficient office environment.
Essential Job Functions
Plan and implement a social media plan for the Fairgrounds, including upcoming events, while promoting the upcoming Delaware County Fair. Plan multiple daily postings of the various events and activities during the 8 days of the Delaware County Fair.
Communicate with customers, vendors, employees and other individuals to answer questions, disseminate or explain information and address complaints via phone or in person.
Answer telephone, direct calls, and take messages.
Operate office machines, such as photocopiers, scanners, facsimile machines, voice mail systems and personal computers
Miscellaneous duties as assigned
Job Knowledge
Knowledge of and experience in social media platforms, including Facebook, Twitter, Instagram and others.
Principles and practice of administrative and clerical procedures and systems such as Microsoft Office.
Methods, materials, tools and office equipment used in office work.
Knowledge of the principles and processes for providing customer and personal service. This includes customer needs assessment, meeting quality standards for services and evaluation of customer satisfaction.
Job Skills & Abilities
Speaking and Listening- Talking to others to convey information effectively. Listen to and understand information and ideas presented.
Reading Comprehension- Understanding written sentences and paragraphs in work related documents.
Time Management – Managing one's own time. Ability to prioritize tasks in term of need.
Written Comprehension – The ability to read and understand information and ideas presented in writing.
Tools and Technology
Calculator Laser facsimile machines
Computer laser printers Computer terminals
Laptop computers Laminator
Email software Social media platforms
Microsoft Office software Graphic design programs
Additional Job Activities
Making Decisions and Solving Problems – Analyzing information and evaluating results to choose the best solution and solve problems.
Communicating with Supervisors, Peers, or Subordinates – Providing information to supervisors, co-workers, and subordinates by telephone, in written form, e-mail, or in person.
Getting Information – Observing, receiving, and otherwise obtaining information from all relevant sources.
Work Hours – This position will work in an office and the normal hours will be 9 a.m. to 5 p.m. starting mid-May and running through August as well as during the Delaware County Fair (Sept. 17-24, 2022) as available (will receive additional compensation).
Email Resumes to : fair@delawarecountyfair.com