The Jugette Day card will go at 12:00 Noon. We will continue to monitor the track and weather situation as the day progresses. Our number one concern will be the safety of the equine and human participants.
The Delaware County Fair has a long tradition of not only providing an enjoyable place for people to exchange ideas, demonstrate skills and exhibit products, but is also a great source for recreation, entertainment, visiting and learning.


The Delaware County Fair hosts many outstanding events including five days of the best in harness racing capped off by the prestigious Little Brown Jug on Thursday as well as displays from 100's of exhibitors and a full schedule of motor sports events in the motor sports complex ranging from demolition derbies to rough truck competitions.


The Delaware County fair is a tradition and an event that you certainly don't want to miss!
Kris Jordan, a Republican who represented Delaware County in Ohio's House of Representatives, has died. Jordan, of Ostrander, was serving his third term as state representative for Ohio's 60th District.…
Read More
76TH LITTLE BROWN JUG
Thursday, September 23 at Noon
BUTTERFLY EXHIBIT
Daily September 18th - 24th from 11 am to 9 pm
MOTOCROSS
Wednesday, September 22 at 7 pm
MCGUFFEY LANE
Saturday, September 25 at 7:30 pm
MINI TRACTOR PULLS
Saturday, September 18 at 5 pm
DEMOLITION DERBY
Saturday, September 25 at 5 pm
UPCOMING FAIRGROUND EVENTS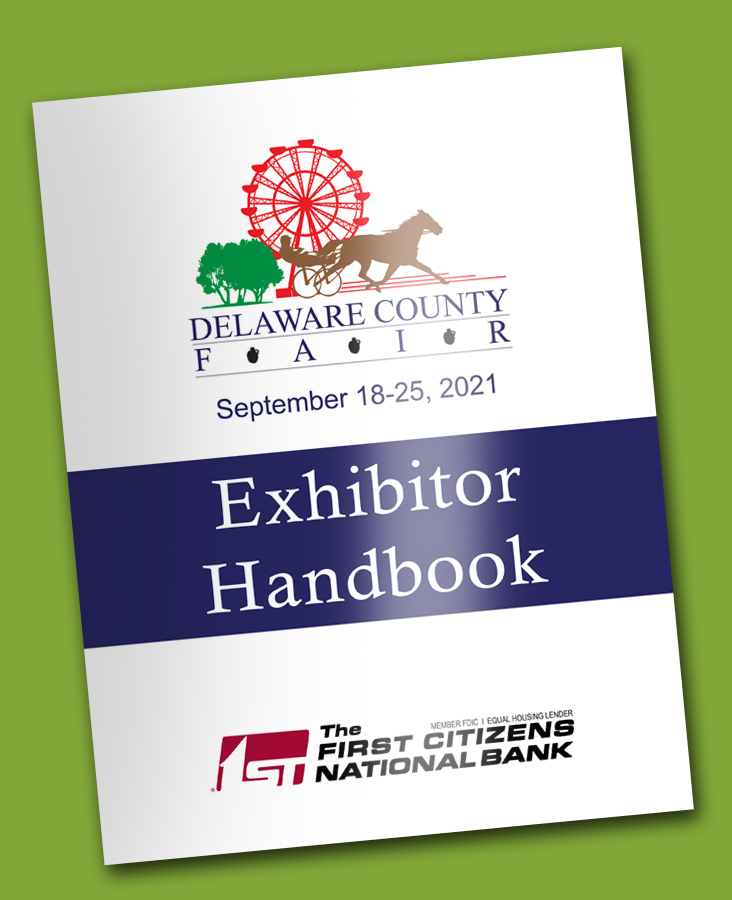 View the 2021 Delaware County Fair Exhibitor Guide.
View the 2021 Delaware County Fair Exhibitor Guide.
THANK YOU TO THESE FAIR SPONSORS